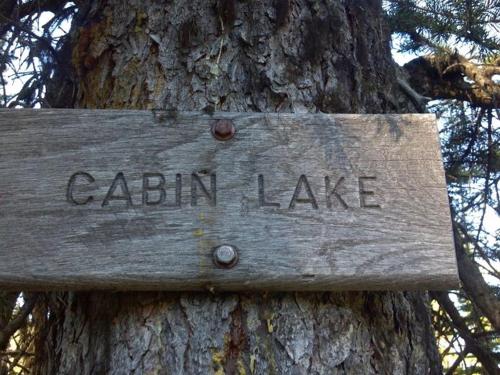 Cabin Lake Trail No. 459 and
South Four Lakes Creek Trail No. 460

Directions from the Falls Motel:
R- Highway 200 – drive 5 miles east
L – Thompson River Road – approximately 6 miles (mostly paved road)
L – West Fork Thompson River Road No. 603 – You'll see a sign directing you to Cabin Lake and Four Lakes Trailhead
Drive 8 miles, well used gravelly dirt road
There is good parking at the trailhead. There is also a vault toilet available here.
Trail Length: To Cabin Lake is a 2.5 mile hike (5 miles in and out). If you countinue around the lake to the left you'll pick up trail #460. This loop makes the trail 8 miles round trip and loops you back around to the parking lot.

Total elevation gain: 1200ft

Plan ahead: Bring bear spray, good camera with new batteries, lunch & plenty of water.
We now offer bear spray for say with hip holster at the front desk. $40 + being prepared = simply smart!